By joining us, give moment to your career
Be part of a fulfilling environment where employees are committed and proud to belong to a company that benefits them
Students
We give young students the opportunity to learn about the corporate world through internships adapted to various specializations and education levels. 
Recent graduates
We recruit recent graduates through campaigns organized and promoted on our website. We provide a rich and empowering environment in order to develop the talents of recent graduates.
Experienced profiles
we offer mutually enriching experiences providing challenges that meet the level of their career ambitions.

Take your first steps at OCP through our Discovery onboarding program: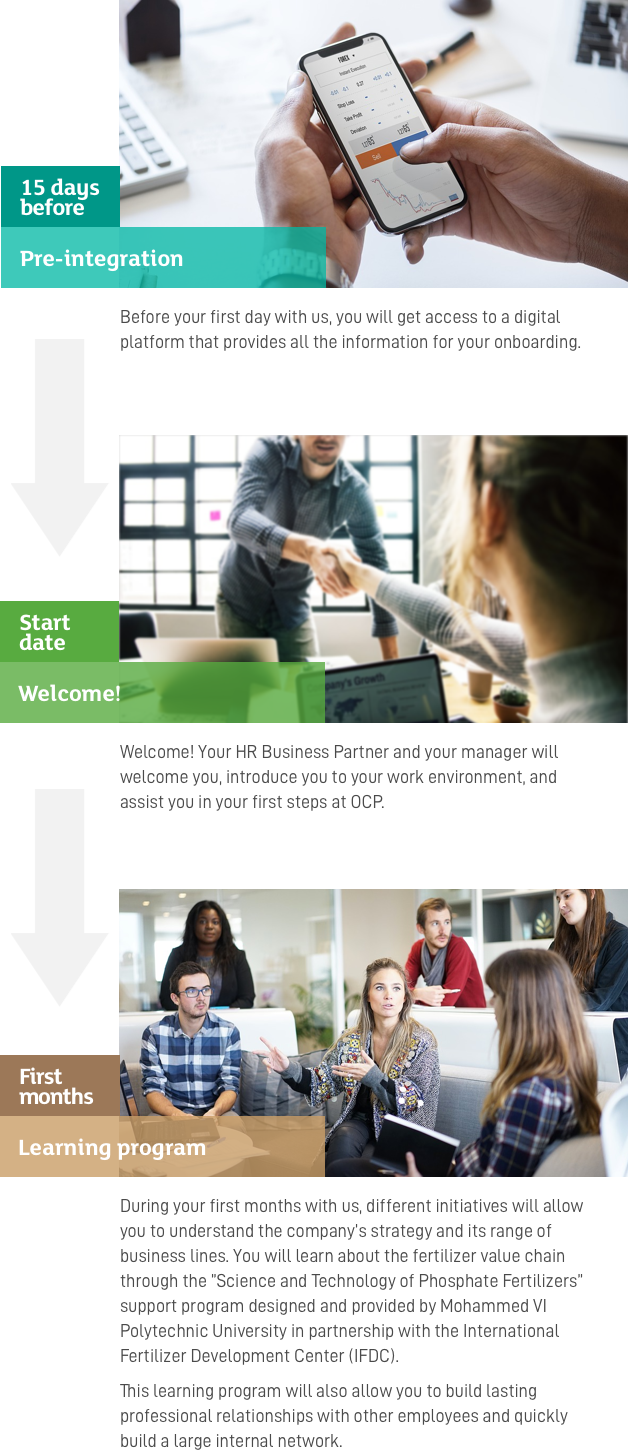 The Discovery program offers a unique onboarding experience that allows new hires to familiarize themselves with the fundamentals of OCP and align themselves with its values and mission while also developing their skills.
The Discovery program is a one-year based program, large and diverse, designed to facilitate your integration through an accessible digital support platform.