Cultivate our human capital
Human capital: our competitive edge
At OCP, human capital isn't just any job or resource. Rather, it is the pillar of our new operating model based on agility and value creation. In an increasingly volatile and uncertain world, we are aware that our human capital is our main competitive advantage and a major vector of differentiation for our company. This conviction is based, among other things, on innovative work approaches that stimulate our employees' imaginations and creativity and encourage them to live up to their potential, undertake value-creating projects, and keep developing throughout their careers. This is our human capital vision for the OCP of tomorrow. We are working every day to put employees at the heart of the learning process, because it is their desire to learn and explore new fields of information and knowledge that will allow us to deal with market changes.
A company of learners
The world is changing and our company is transforming. As a leader in our market and bearer of a noble mission - feeding the soil to feed the planet - we are convinced that the wealth from our knowledge is as essential as the wealth from our phosphate deposits for the future development of our activities. 
At OCP, every employee has talent! You can express this talent by getting involved in learning, skill development, innovation projects and community engagement. To do so, we invite you to adopt a "life-long learner" stance. We offer you several educational spaces, allowing you to upgrade and benefit from your full potential. Here, you are at the heart of what we at OCP call the Company of Learners: a strategic vision underpinning a new commitment between the employee and the company, under which each employee seeking to progress in the organization, uphold its values and defend its commitments, is part of a continual development process.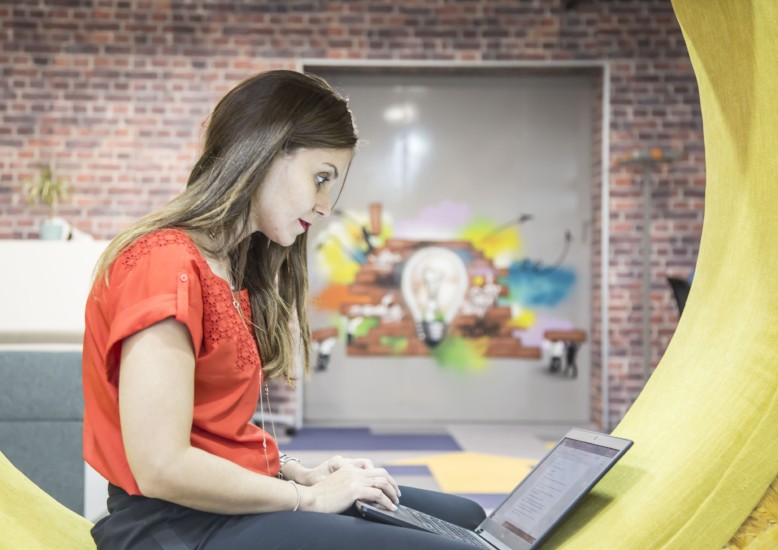 OCP: Customized careers
At OCP, you are the master of your own destiny. We offer a world of opportunity that gives everyone a choice. Everyone has the opportunity to choose their own style of personal growth, experimentation, learning, and development! This approach is manifested in several ways.
For instance, Mohammed VI Polytechnic University, the cornerstone of our development, gives employees who want to deepen their knowledge and expertise the opportunity to move from the business world to the world of research or knowledge dissemination.
In addition, OCP has instilled a new dynamic in the company since 2016 through the Movement, which is inspiring the emergence of several innovative situations based on agile operation and shared leadership in an environment conducive to smart and collaborative work, entrepreneurship, and innovation.
Finally, our employees have access to important mobility opportunities through over 150 business lines, 20 international locations, and bridges with our various subsidiaries and Joint Ventures.
At OCP, our employees are talented people who are encouraged at every stage of their career to break glass ceilings in order to acquire new skills and to access managerial responsibilities and expertise in line with their career ambitions.
Inclusion and Diversity: OCP Group's commitment
OCP Group is proud to be an equal opportunity workplace. OCP Group is committed to creating an inclusive work environment that allows all its employees to express their full potential, regardless of their differences, without discrimination of any kind, including gender, pregnancy, disability, age, academic profile, culture, religion, national origin, citizenship, marital status, race and all other characteristics protected by applicable national and international laws and regulations. OCP Group's ambition and vision are to consolidate its position as a responsible corporate citizen.