OCP: A global company
Will we attain to sustainably feed a population that is expected to reach nearly 10 billion people by 2050?
At OCP, we believe that it is possible and we implement the necessary efforts.
A global corporation, a global endeavor
With exclusive access to the largest reserves in the world, OCP is the #1 producer and exporter of phosphate and its derivatives and a key player in the fertilizer market. As a leader in our market, we are contributing to the development of sustainable and resilient agriculture for the benefit of farmers around the world. 
To consolidate our leadership position, we are in the process of undertaking a profound transformation, not only in terms of our productive capital, but also our management and organizational practices. We are continually innovating to secure the foundations of an agile and flexible company that is constantly renovating to be in face with the challenges and development of the global agricultural ecosystem.
We also invest in cultural diversity, which is a great source of intangible wealth, and the diversity of our business fields, products, and services. Every day, this wealth is sourced from our strong international expansion and our operations around the world. 
Today we are a global company that explores, beyond our traditional markets, new areas with great potential and development growth, in Morocco and over the 5 continents.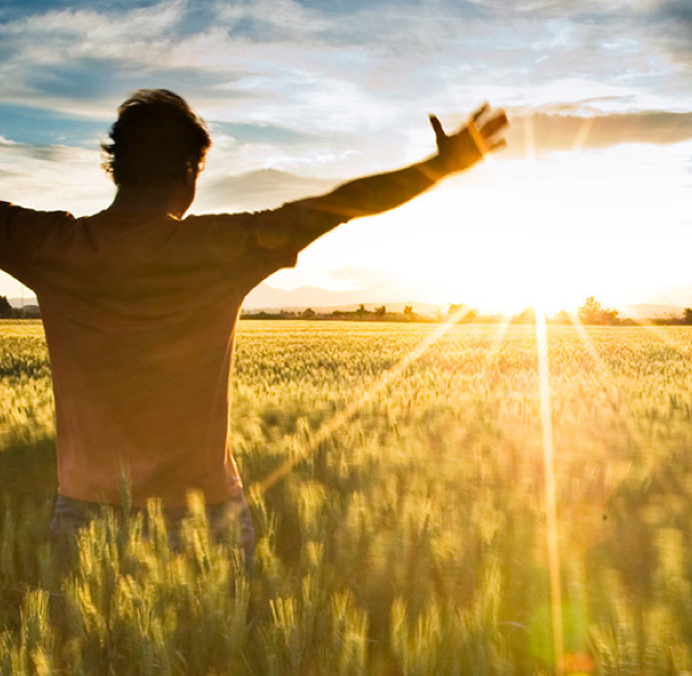 Working in hand-in-hand with farmers
Thanks to the efficiency of our productive system, to the diversity of our products and services, and to our strong positioning in the international market, we further leverage ambitious developmental perspectives: a new growing phase where we work closely with our farmers and innovate alongside their needs. 
Our goal: Enhance returns for farmers and agricultural producers by establishing a value-creating ecosystem centered on their activities.
Our mission: Feeding the soil to feed the planet. 
Our approach: to provide local support to farmers, identify their needs, and offer a range of suitable products and services. 
This new strategic plan encourages us to be more creative every day. This is why our investments in innovation, R&D, and knowledge are essential pillars of our new business model. These are important growth drivers that allow us to better anticipate developments in farmers' needs in order to offer them integrated and customized solutions at the right time with the right price.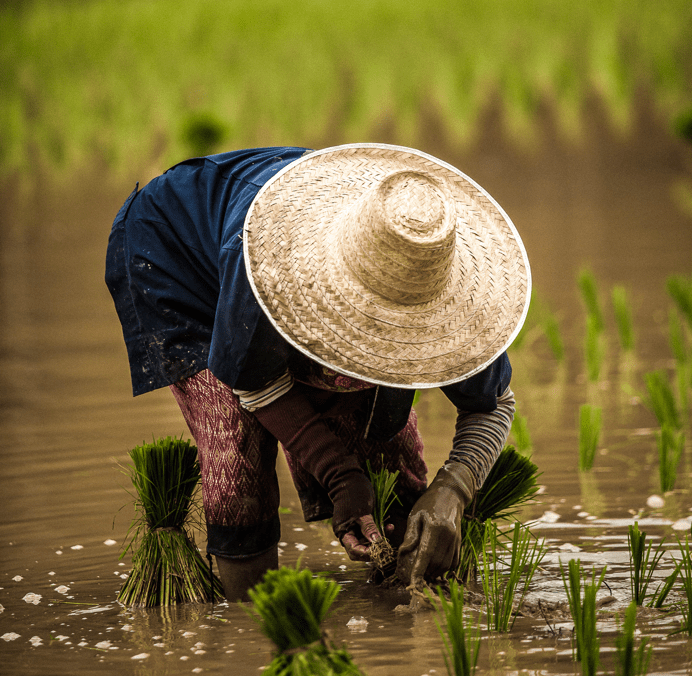 Innovation and knowledge at the heart of OCP's operating model 
We are not solely focused on industrial production; we are eager to expand our leadership beyond our core business. We believe that employee-generated knowledge and creativity will allow us to continually increase our value creation potential and our ability to innovate in a constantly changing world.
At OCP, innovation is more than a guiding principle; it is one of the fundamental pillars of our future growth. And we want these innovations to be pluralistic.
At OCP, the notion of innovation is embodied by the center of learning, research, and knowledge creation also known as Mohammed VI Polytechnic University (UM6P). Open to all, it now forms the base of our knowledge economy, in addition to being a strategic pillar for the development our human capital and our company.
Innovation at OCP also takes the form of new approaches to work and maximizing potential. We encourage our employees to continuously step out of their comfort zones in order to unlock their creative potential and seize the countless development and learning opportunities that we offer. Because innovation also means advocating a new leadership approach in which each employee is the master of his or her career and development.
A strong base in Africa
As an African company committed to the development of the agricultural ecosystem, we consider Africa to be a boon for a world that will be home to no less than 10 billion people by 2050. Africa has 80% of the world's arable land, a young and dynamic population and, above all, great potential in terms of agricultural yields and agri-business development. A number of advantages that we intend to promote to make of the African continent assure its sovereignty in the food industry.   
The support of African farmers is essential for the Moroccan South-South cooperation strategy, to support the resilience of Africa, and the development of sustainable, innovative and sustainable agriculture.
This commitment is reflected in the implementation of a strategy based on regional proximity: Support for farmers, provision of the necessary means, access to funding and markets: OCP works hand in hand with the different stakeholders to improve the living conditions of African farmers and create around them the basics of an sustainable agricultural ecosystem. 
By creating OCP Africa OCP Africa, a subsidiary entirely dedicated to Africa, OCP has given a new dimension to its commitment to support farmers in a number of countries and to co-create innovative agricultural development models with our African partners. Since its launch in 2016, OCP AFRICA has opened 15 offices/companies on the continent.
48,5
billions of DH of turnover
200
billion DH of investments
+30
Subsidiaries & Joint Ventures
What drives us
Feeding the earth by working in concert with farmers, their needs and their expectations.
Feeding the planet while respecting the lands, communities and the environment.
Our Niya is our supreme value guiding our actions, resulting in an attitude, an intention and an ambition of pursuit of excellence and driven by ethical behaviors that our success depend on. The singularity of our "Nyia" is based on the fact that we have erected it as a cultural base, representing a priori trust, benevolence, the right to make mistakes, empathy and the ambition to help employees grow.
Our openness is expressed in diversity, curiosity, questioning, transparency and sharing.
Our leadership is federating. It promotes the release of potential, humility, subsidiarity, the exemplarity and agile conduct. Our common values, our shared commitment and our enthusiasm allow us  to excel collectively.
Our presence in MOROCCO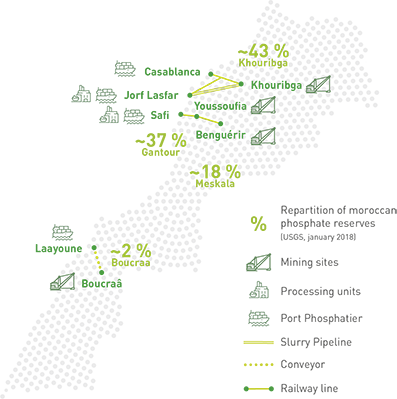 Our international presence