Mohammed VI Polytechnic University
Because knowledge and research are driving forces for progress, OCP has designed an academic institution where knowledge creation generates innovation.
The university constitutes the fundamental nucleus of our knowledge ecosystem, which is based on three priorities: higher education, research, and incubation of economic activities. It is open to all of our employees who want to deepen their knowledge, and also to all those who want to share their know-how (see the OCP Professors section)
UM6P is committed to training the continent's future leadership and rallies the best researchers in all areas of sustainable development, mining and agricultural science. It implements more than 270 research programs with Moroccan universities and worldwide. The university is developing an approach that promotes experimentation, interdisciplinarity and company spirit. Objective: to make the most of R&D results based on each region's needs.
The Living Labs, at the center of the university programs are experimentation sites open to the science community to test real-scale solutions (Green Energy Park, Advanced Technology Mining Platform, Safi Chemical Hub, etc.). UM6P is also home to the OCP Professors program and a number of our employee training programs, in partnership with prestigious institutions like MIT, Columbia, HEC, etc.
UM6P is connected to a global network of universities, institutions, and industrial entities
Academic partnerships offer students, teachers and researchers opportunities for cooperation with Moroccan universities and research centers. These training and research-oriented partnerships are based on the implementation of common research projects, shared infrastructure (with Grande Écoles and universities), exchanges between professors and students, open educational programs, shared documentary resources and calls for projects. These partnerships are intended to boost the national knowledge ecosystem.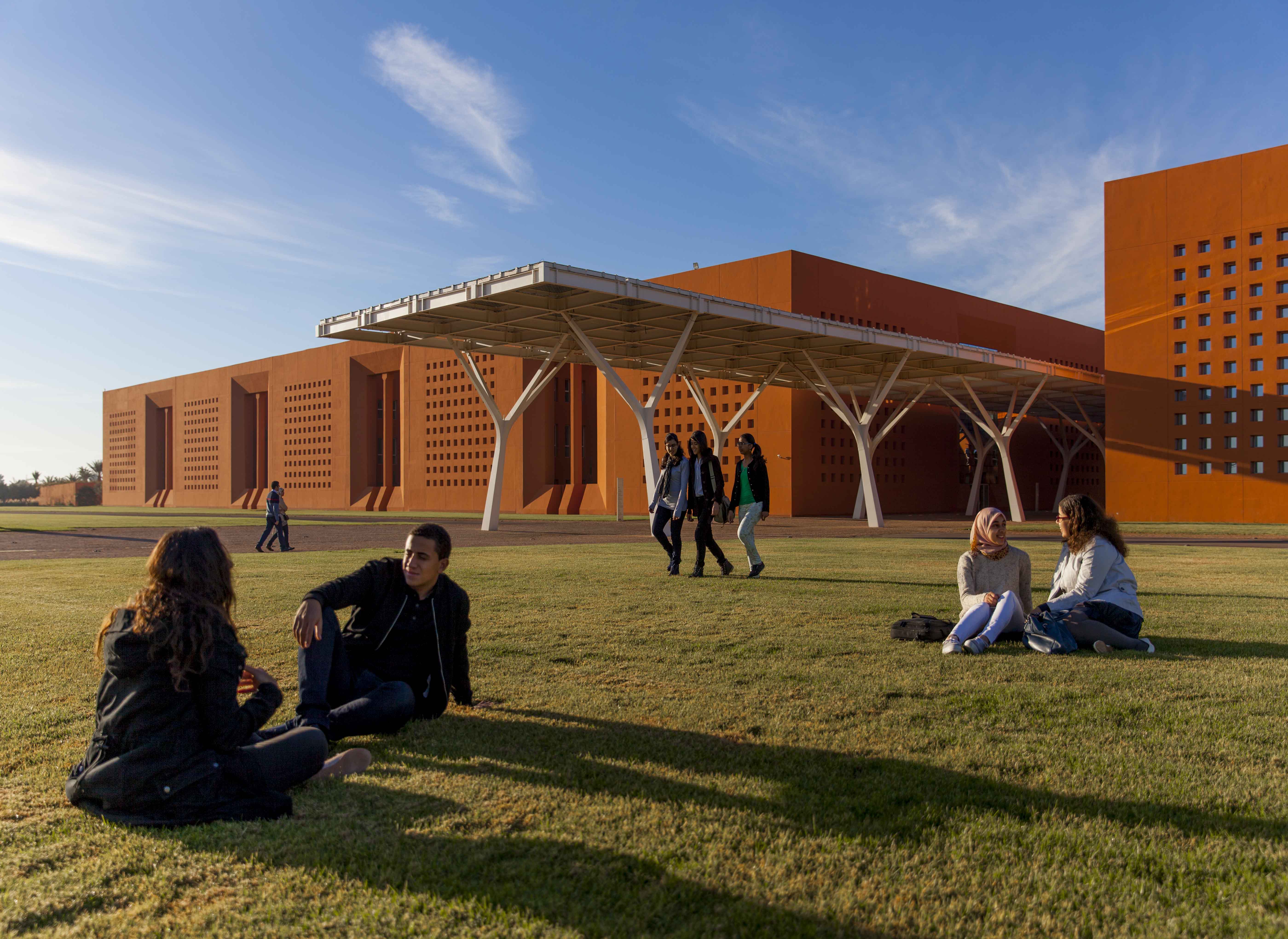 Academic partnerships offer students access to innovative working methodologies from the best schools and international universities and shared educational programs (specialized Master's degrees, executive certificates, etc.) delivered jointly by the university and its academic partners. These prestigious partnerships include MIT, Columbia Business School, HEC Paris, École des Ponts ParisTech, Sciences Po, the Royal United Services Institute and the École des Mines.